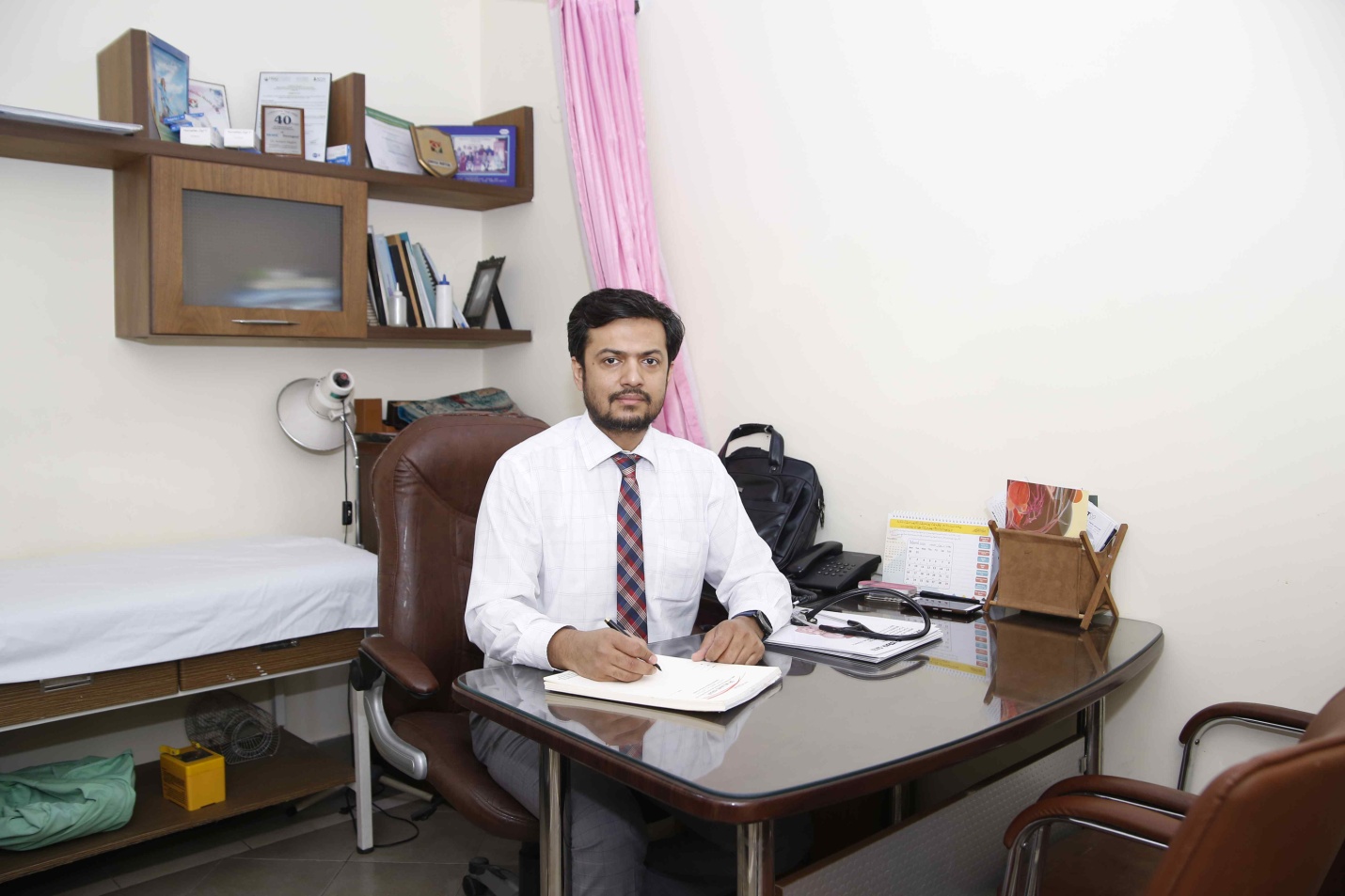 Assist. Prof. Dr. Mujahid Israr
Dr. Mujahid Israr is assistant professor in medicine and gastroenterology. He is Gold Medalist in internal medicine (FCPS). He is  FCPS (Medicine), FCPS (gastroenterology) MACG (USA) FACG (USA). SCE( U.K) EUROPEAN BOARD OF GASTROENTEROLOGY AND HEPATOLOGY, along with 15 years of experience.
He is expert in Endoscopy and advanced procedures. He works as top best gastroenterologist in Lahore and physician in Omar Hospital and, National Hospital Lahore. His services are. Diabetes, Hypertension, Fever, Chronic Diarrhea, Thyroid, Constipation, Hepatitis A, B ,C , Colonoscopy, HIV, Corona Virus and, Gastritis (H-pylori). On average patient has to wait for 20 – 30 minutes. Doctor is very polite, friendly and available for 24 hours. . .
Omar Hospital & Cardiac Centre
Monday 1:00 pm - 6:00 pmTuesday 1:00 pm - 6:00 pm Wednesday 2:00 pm - 6:30 pm Thrusday 2:00 pm - 6:30 pm Friday 1:00 pm - 6:00 pm


Mobile: 0318-4496178
Omar Hospital & Cardiac Centre Jail Road Lahore. (042) 38354761
 IT is Camera test of your stomach and intestine. I do it in sedation without General anesthesia. However, if patient wants ANAESTHESIA , facility is available. It is totally pain free when I do it. It needs 7 hours fasting. Patients are discharged after 2 hours happily without any side effect.
It is camera test of Your stomach. Totally pain-free. No side effect. It takes only 5 minutes. I usually use sleep injection only. All my patients discharged happily after 30 minutes
Single pill oral medicine available. Very effective . No need for injection treatment anymore. 100% treatment response with guaranteed.
Very effective treatment available.  Even my 40%patients are without medicines for about 6 years. Proper cbeckup is required
Special dietary plan and single pill blood pressure control medications are available. I deal in All blood pressure related problems. Special degree from Aga Khan University of KARACHI.
It is Camera test of COLON. it is done through Anus. I use sedation but Anaesthesia fascilty also available. It is totally pain free with guaranteed. No single side effect in my 4030 patients. Patient is discharged after 2 hour. Procedure takes 30 minutes.
One of the most professional and dedicated person i have come across. Strongly Recommended. It was a good experience with detail oriented conversation. I really appreciate him.
Omar Hospital & Cardiac Centre
National Hospital & Medical Center
Monday to Friday 04:00 pm - 6:00 pm